At A Site Theater
GUEST ARTIST PERFORMANCE
At-A-Site Theater presents


"Butoh-fu: a dance of listening"
Catch the pleasure of transformation through words
100 movements can be no match for one transformation

'Butoh-fu' is the name given to the poetic word image notations recorded by butoh dancers to guide and inspire their dances.
Individuals will be invited to randomly select short texts by Kazuo Ohno (1906-2010) and Tatsumi Hijikata (1928-1986), the founders of butoh.
These texts will then be read out loud to the listener as s/he is encouraged to close eyes and experience butoh dance by imagining a physical metamorphosis inspired by the words.
performed @ "Butoh Garden Party"
a family friendly event
a fundraiser for Sara Baird's Anemone Dance Company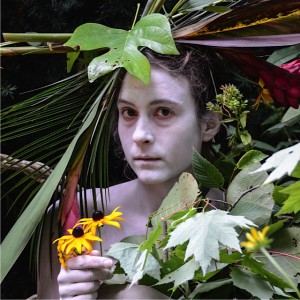 Saturday, September 6th from 5-7pm
104 Flint Street, Asheville NC map link

(RAIN DATE: Sunday, September 7th from 5-7pm)
Please join us for live music and dance, a silent art auction, and a glass of wine. All proceeds benefit Anemone Dance Theater/Legacy Butoh for the production UWABE – Art in The Park, free dance performances in Asheville parks this fall.

Suggested donation is $20.

Enjoy live performances with dancers and musicians

Jenni Cockrell, Elisa Faires, Julie Becton Gillum, Monika Gross, Geo Lynx, Erik Moellering, Kima Moore, and Megan Ransmeier

as well as a silent art auction and exhibit by Sandee Johnson.
photo credit: Dancer - Megan Ransmeir Photographer -Sandee Johnson